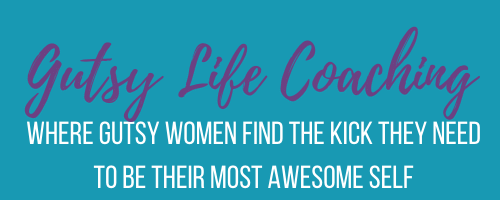 Gutsy Life Coaching
Hi, I am Amanda. I am a Gutsy Women's Life Coach! What is that you say? Gutsy Life Coaching is designed to help Gutsy Women like you, identify their purpose, identify what is holding them back from living that purpose, and empower them with tools, action steps, and a little butt kicking, to step through their fears and into the Gutsy Life they are meant to be living.
Gutsy Life Coaching was designed because I needed a kick in the butt to change my own life and face my fears, and I saw that I was not the only one.
First let's look at what women's Life Coaching really is.
What is Life Coaching?
Life coaching is a profession regulated by the International Coaching Federation (ICF) and defined by them as "partnering with clients in a thought provoking and creative process that inspires them to maximize their personal and professional potential." Or as I would say: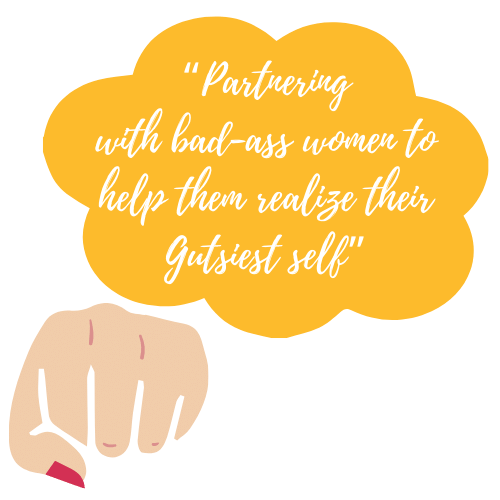 Life Coaching focuses on the coach and client working together to create a deeper awareness through designing actions for the client. It is focused on creating the future the client wants by taking a proactive and forward-thinking approach. This differs from therapy where the focus is on diagnosing the client's past, or a consultant who offers advice and solutions.
Why Coach?
The term coach comes from the idea of carrying someone where they need to go (such as a coach drawn by horses). In this vein, a life coach is someone who helps a client get to a desired goal or to determine their next stop in life and how to get there.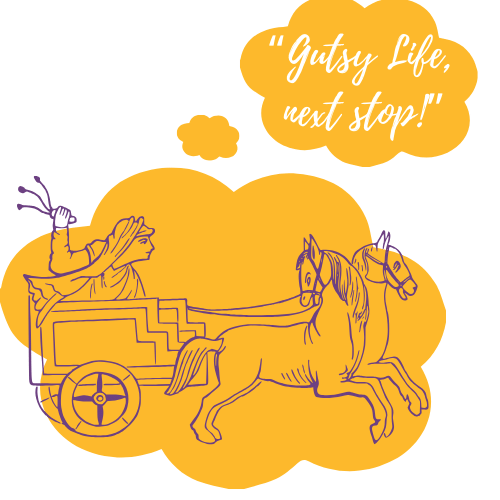 The coach-client relationship is a partnership. There is no hierarchy. The coach and client are partners, working together to explore different areas, and be creative in devising solutions that work specifically for the client. The coach is not seen as the expert who has all of the answers, but rather as a facilitator and partner assisting the client to identify and bring out the truths of who they are, who they are meant to be, and how to get there.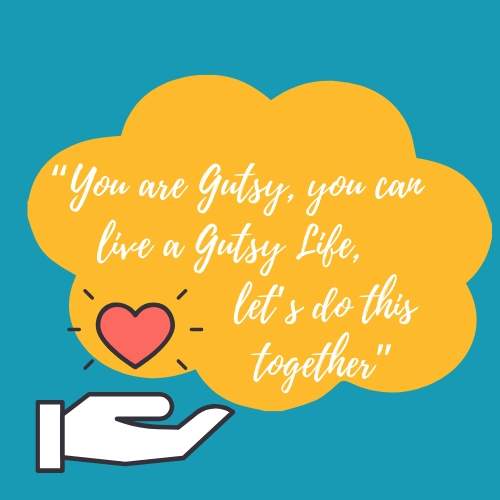 Why do you need Gutsy Life Coaching?
Gutsy Life coaching – Where Gutsy women find the kick they need to be their most awesome self.
Gutsy Life Coaching is life coaching for women who want to take it to the next level; for women who know they are made for bigger and better things but need a little kick and some perspective to get themselves to their Gutsiest Life.
I know you! I was you. I decided to become a life coach when I realized that what I needed was someone to get me off my butt and feeling sorry for myself, and get me being/acting/living the life I was meant to live: The Gutsy Life.
I realized that if I needed that push, others probably do too, and as my friends will attest, I can be rather pushy. (In a good way they swear!) I had tried and failed so many times to get myself where I wanted to be, and now I know how to do it and what it takes because I tried it all. That's how I know what you need; because I was you!
What makes Gutsy Life Coaching Different?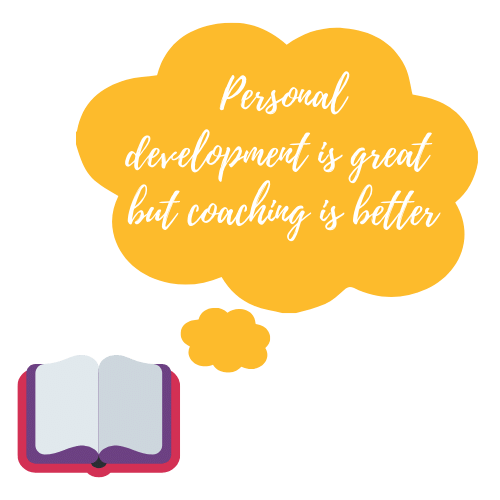 1. Bad-Ass Focused
Every aspect of Gutsy Life Coaching is focused on the individual, bad-ass, Gutsy Woman. As the coach, my role is to explore areas of your life that might otherwise go unnoticed or unrecognized when you try looking on your own. Two minds are better than one.
2. I've Been There; I've Had My Butt Kicked Too
Sometimes it is hard to see ourselves objectively. We may not be able to see our blind spots, our limiting beliefs, our fixed mindsets that are keeping us in the ho-hum life. But a trained coach can help bring clarity and focus to areas of which you may be unaware. I have been there. I have been in the doldrums of life, and I was able to pick myself up (with lots of help), harness my inner bad-ass, and move through my fears to live a life that lights me up. I can help you see your blind spots because I have been through it too.
3. Kick In The Butt
I am your ultimate accountability partner. I am your kick in the butt, remember? And as my clients and friends will attest, I can be rather persuasive! I will assist you in designing action steps, forming new habits, and seeing goals through. Not only do you report back to me once a week, but I will ask you about, and make you explore, why you didn't do the 'homework' and stick it out… It's great motivation!
4. Going For It
Gutsy Life Coaching is about going for it in life. To really go for it, you need to be clear on your values. We work on identifying your values and then aligning your actions to those values. Spending in-depth time exploring yourself and what makes you tick will help you to see clearly what your core values are and how to align your actions accordingly to live those values. Being Gutsy means living from your values, which leads to more fulfillment in life.
5. Gutsy Perspective
Reading is great but, saying it out loud is better. Have you ever had an ah-ha moment when you had to explain something to someone else? That is what coaching does. When you have to dig deep and answer tough questions; questions you would have never thought to ask yourself, you draw connections you would have otherwise never seen. This forces your brain to put it into words and take an outsider's perspective.
6. Being Heard
I know I tout myself as your kick in the butt, but I am also your sounding board, your support, your sacred space to be heard. Coaching gives you a unique place to express yourself; to be heard and seen for who you truly are. How often in our lives do we have the opportunity to sit down with someone and have them just listen to and focus on us for an entire hour? No interjections or personal thoughts or stories or needs… It's all about you; your needs, your thoughts, and an attentive listener to bounce ideas off of and create steps to have the life you desire. That is what I am here for… Oh, and a bit of tough love too!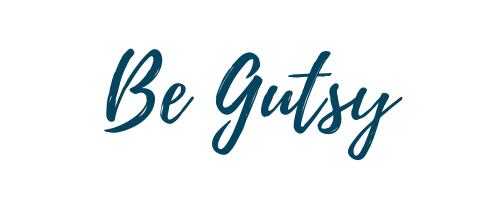 Why I Created the Gutsy Life and Gutsy Life Coaching
I decided to become a Gutsy Women's Life Coach (AKA a Gutsy Butt Kicker) because I saw myself in so many other beautiful amazing women who were unhappy and not living up to their potential. Just like them, I had been lost for so long, and I was letting that define me. I was the girl who had lost her way in self-doubt in grad school, in grief from losing her mom, in a fog of uncertainty and chaos as a new mother… But once I got the kick in the butt I needed, I was able to realize who I truly was. I could see myself as the Gutsy Woman I am, and I see myself in you.
I want you to be Gutsy too, to realize your bad-ass self. I want to empower women who want to go for it in life, who want more and are willing and have the balls to take it.
I want a tribe of Gutsy Women.
I want to be your no-nonsense, no bullshit friend who will push you through your fears to the other side of your comfort zone, where a life on purpose, the Gutsy Life, is waiting for you. Are you ready?